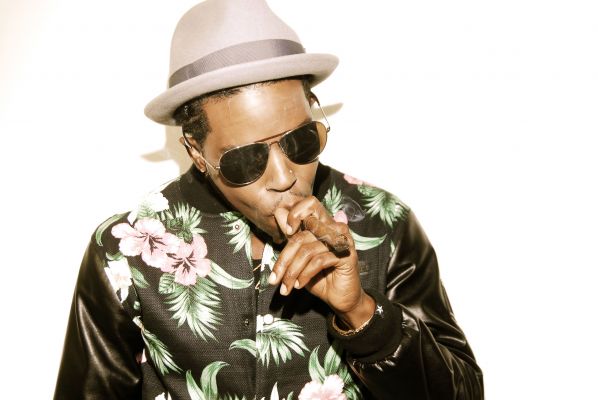 Shane Dean
Known for his intense performances in Oscar and Emmy winning director Allie Light's drama, Any Wednesday, Fear the Walking Dead, Arrow, and Rogue. Shane Dean is a native of Mount Vernon, New York which has produced many elite names in sports and entertainment from Denzel Washington, Heavy D, JB Smoove, Al B. Sure and P. Diddy to NBA talents, Ben Gordon and Gus Williams. He now resides in Vancouver, Canada and Los Angeles, California.

Dean was a former high school basketball Nike and Street & Smith's All American. He led his team to a perfect 29-0 record capturing the New York State & Federation titles, and a TOP 20 USA TODAY ranking in which he was named MVP, Westchester County's "Mr. Basketball", and an All New York first team selection. He was once among the top 5 scorers in New York averaging 27.5 PPG as a tenth grader.

He attended the University of South Alabama on a full scholarship graduating with a degree in Business Management. He went on to to study acting on many platforms but most notably under Tina Sattin at the Open Cage Theatre in New York. Dean made a buzz at at the Westchester Broadway Theatre as the lead in the dramatic piece 'Are You Ready' under the direction of Sattin and received priceless blessings from Oscar winner Ruby Dee, Ossie Davis and Lynn Washington (mother to Denzel).

Dean is an actor, producer, writer, director, humanitarian and front man for electronic band, Life's Strange Dream. His latest film effort, The Saints of Mt. Christopher, which he directs, produces and co-stars in with Tom Sizemore (Black Hawk Down) and Clifton Powell (Ray) became one of the top independent movies of it's kind. He gained his first film recognition for his portrayal of a fierce hustler and pimp, Lance, in the underground classic Sugar Valentine starring Jean Claude LaMarre (Malcolm X) Glenn Plummer (Menace to Society) and Gabriel Casseus (Fallen).

Dean is also serving as the Water Ambassador to Ghana and is a lifetime member of the Kappa Alpha Psi fraternity.

He donates his spare time to coaching kids in the Steve Nash development basketball league.

He is the Co-Founder and Chairman of film and music production company, Bases Loaded Entertainment Group. Dean is now a rising star in development on a few film and television projects.