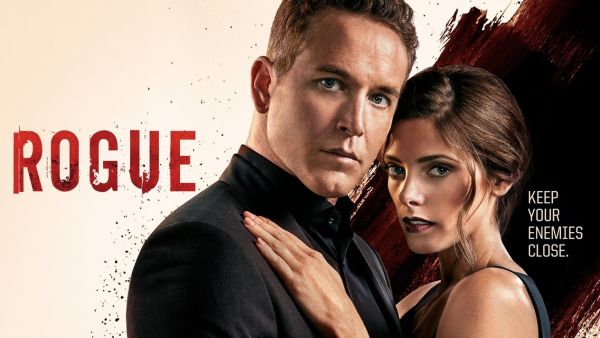 ROGUE CASTS SHANE DEAN AS A RECURRING GUEST STAR
Crime Drama Rogue has cast Shane Dean in a recurring guest star role as Mekhi. The show is produced by Entertainment One and DirecTV's Audience Network starring Thandie Newton, Cole Hauser, Ashley Greene and The Equalizer's Marton Csokas. Rogue is in it's fourth season and will premiere this coming March 2017.

Rogue is a new Canadian-American crime and police drama that follows Grace, a morally and emotionally conflicted undercover detective, as she tried to solve her son's mysterious death. Co-produced by DirecTV's Audience Network and Canadian premium services Movie Central and The Movie Network, season 1 of Rogue premiered on Audience Network on April 3, 2015 and aired for ten episodes.

Set in Oakland, Northern California, the series is actually filmed in Vancouver, Canada. Grace Travis (Thandie Newton) is an undercover police detective working in Oakland on a personal mission to solve the mystery sounding her son's death. Her Rogue ways as an undercover cop have taken a toll on her personal life. Each season, Grace faces new challenges like helping the FBI tak force investigate corporate espionage in San Francisco, or uncovering the connection between white-collar boardrooms and the gangs of Chicago.

The upcoming installment is already in production, and is scheduled for release in the spring of 2017. Meaghan Rath is joining the cast as the new female lead, as the show returns to its previous San Francisco setting with characters facing skeletons from the past and seeking revenge. The final season will deliver powerful closure for the lead characters and, hopefully, for the audience as well.